Inositol Hexanicotinate
Release date:2013-06-20 Browsing times:次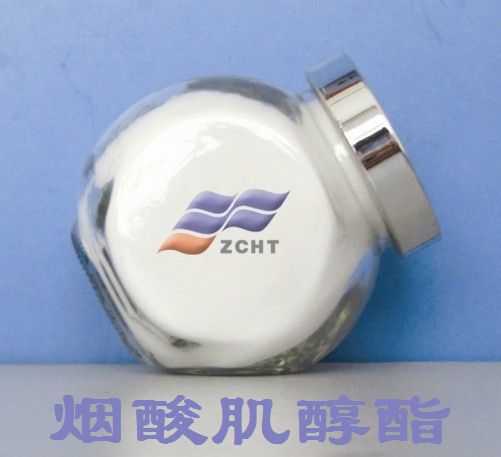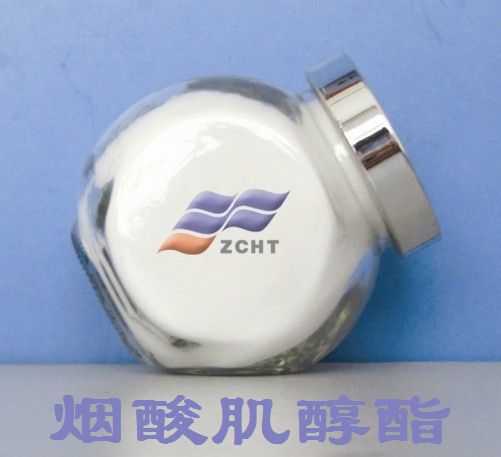 CAS NO. 6556-11-2
Chemical name Hexanicotingl-Cis-1.2.3.5-tinans-4.6-cyclonlxane
Chemical classification Pharmaceutical Intermediates
Molecular Formula C42H30N6O12
Specification BP98/WS1-59-83-89
Storage Condition cool,dry, room-temperature and well-closed container
Guaranteed Analysis
Appearance white or almost white crystalline powder
Identify Positive reaction
Loss on dry ≤0.5%
Clarity and colour of solution ≤BY6
Chloride ≤0.005%
Sulphated Ash ≤0.1%
Free nicotinate acid ≤0.8ml%
Heavy Metals(PB) ≤0.001%
Relate Compounds sum≤1.5%
Single≤0.75%
Staphylococcus Aureus ≤0.5%
Assay 98.0-101.0%
Physical Characteristic
A white or almost white powder; odorless or almost odorless. Practically insoluble in
water; acetone, ethanol(96%)and ether. Sparingly soluble in chloroform. It dissolves in kilute minersal acids.
Usage

It is used to treat circulatory problems, such as peripheral vascular disease and Raynaud
s syndrome.Suchproblems can cause numbness,pain and discomfort in the hands and feet,
due to bad circulation.It relieves these symptoms by incressing the blood flow to the
affected areas by widening the blood vessels.

Package
In 25kg per fiber drum, inner polythene bags。
久久久国产精品免费a片蜜芽